Nineteen "new" manuscripts were just added to our text manuscripts site. We shared this news as widely as we could, but we wanted to announce it here as well, just in case.
Why the title? Don't know what "Sequentiaries, Collectars, or Passionarium" are? Don't worry. I suspect many of our readers, even professional medievalists, don't know. To find out, go to our update, which includes: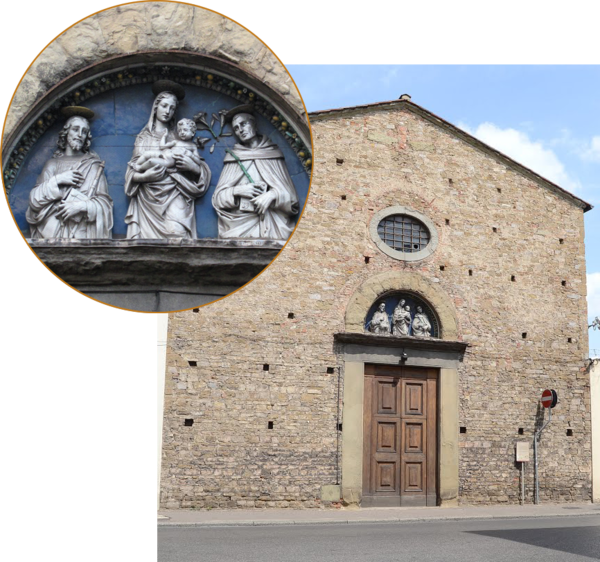 The entrance to the church of San Jacopo di Ripoli, Florence with a sculpture by Giovanni della Robbia.
A Collectar from the Dominican convent of San Jacopo di Ripoli in Florence, home to one of the earliest printing presses in Florence, where the nuns were the first documented women to work in the print industry;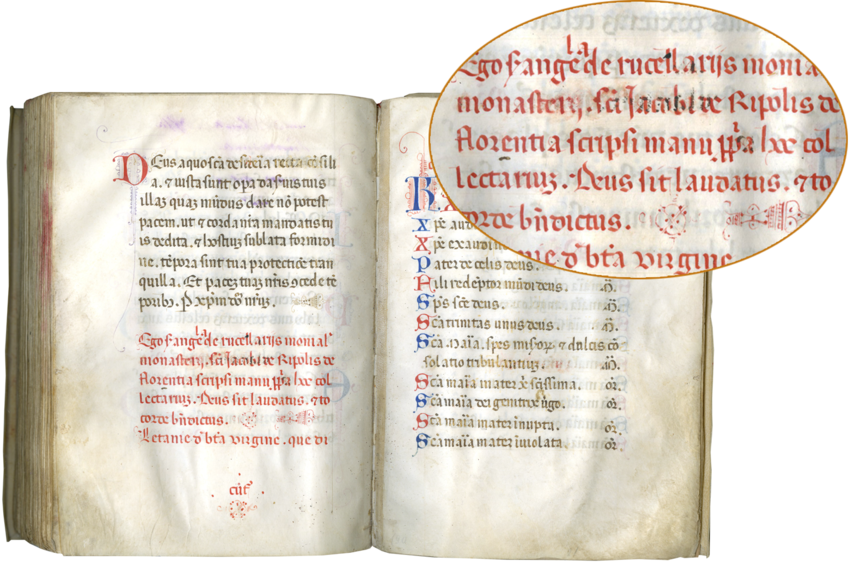 TM 858, f. 189v, Collectar from Florence, signed by the scribe Angela Rucellai.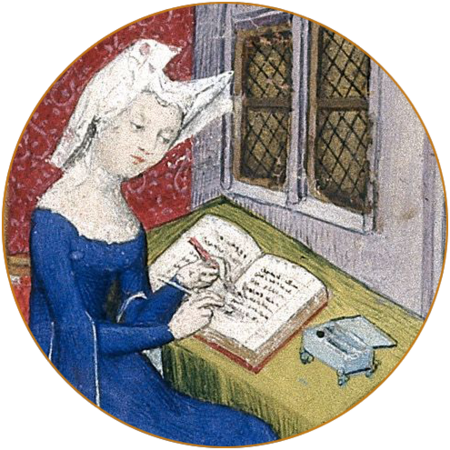 Christine de Pizan in her study, British Library, Harley MS 4431 (detail)
A Sequentiary from the royal convent of Poissy (also a house for Dominican nuns), home to sisters of the kings of France, the author Christine de Pizan, and Balzac's droll fictitious heroines;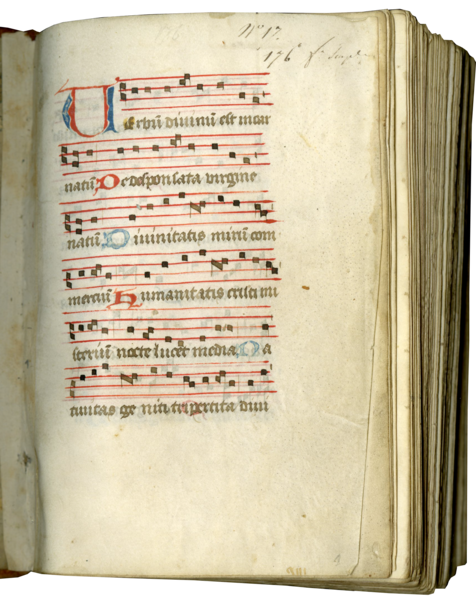 TM 901, f. 1, Sequentiary from Poissy.
And a Passionarium from Spain or perhaps from Majorca.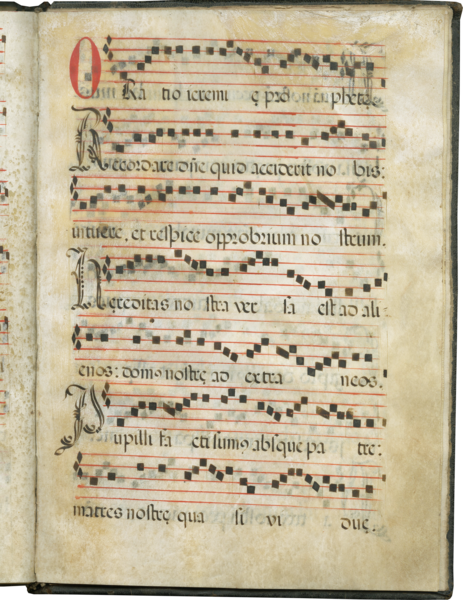 The beginning of the Lamentations of Jeremiah in a Spanish Passionarium, TM 918, f. 60
Highlights also include three manuscripts we are featuring in our current exhibition on Franciscan manuscripts (more information on the exhibition can be found here).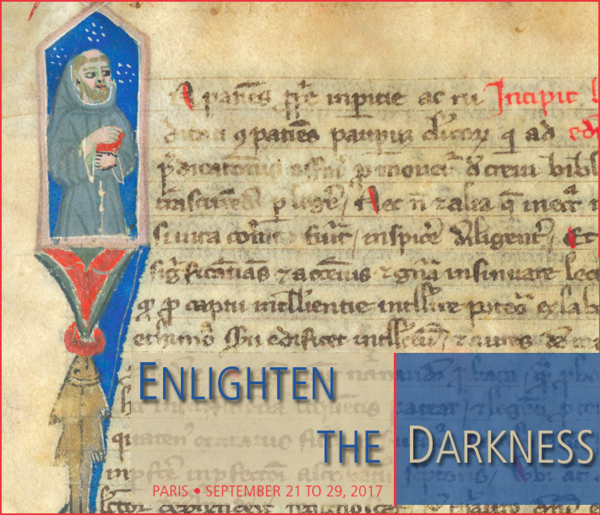 One of them is a Franciscan Breviary that includes a Missal for votive masses (which is quite unusual). It is an appealingly modest volume that could have been copied by a friar for his own use.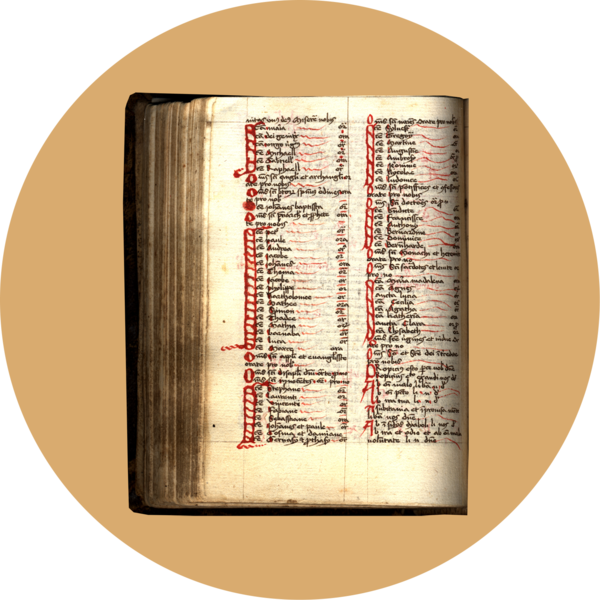 The Litany in a Franciscan Breviary, TM 886, f. 102. St. Francis in found half-way down in the righthand column.
It would be hard to find a greater contrast to this humble Franciscan Breviary than the extraordinarily charming Diurnal from the nuns of Getrudenberg, a convent in Lower Saxony, Germany. It is graced with lots of shiny gold in numerous illuminated and historiated initials and nine miniatures.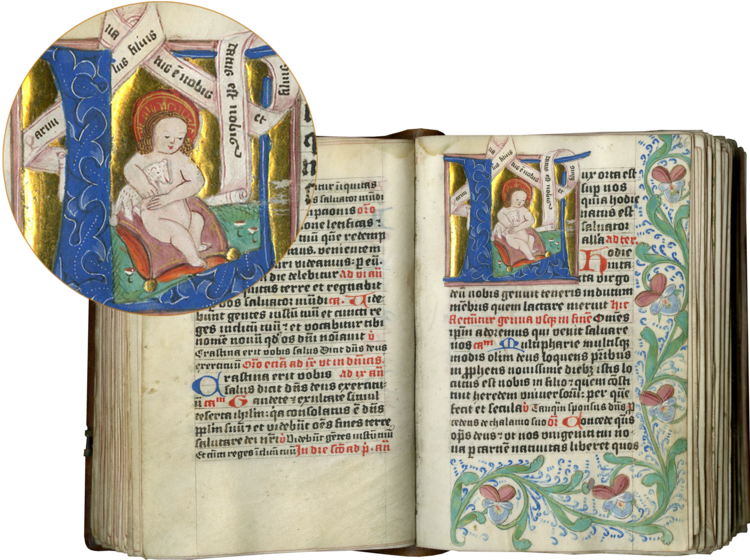 Let's conclude with a name everyone will be familiar with, Cicero.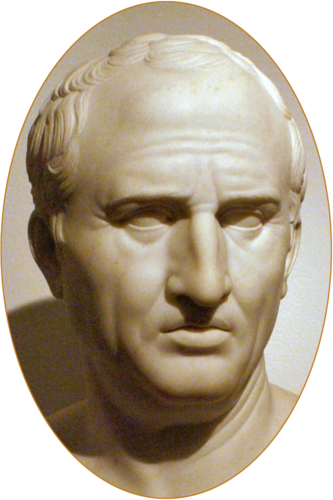 Marcus Tullius Cicero, sculpture by Bertel Thorvaldsen after a Roman original, Copenhagen, Denmark, Thorvaldsen Museum, Copenhagen, Denmark
Cicero, like Jerome, the subject of our previous blog, Modern Love, was a prolific letter writer. His letters are classics of Latin prose, and were studied by students of the language for centuries. Our manuscript of Cicero's Letters to Friends is from fifteenth-century Italy (Cicero's letters were particularly loved by the Italian humanists), and include annotations that are evidence of its use by just such a student.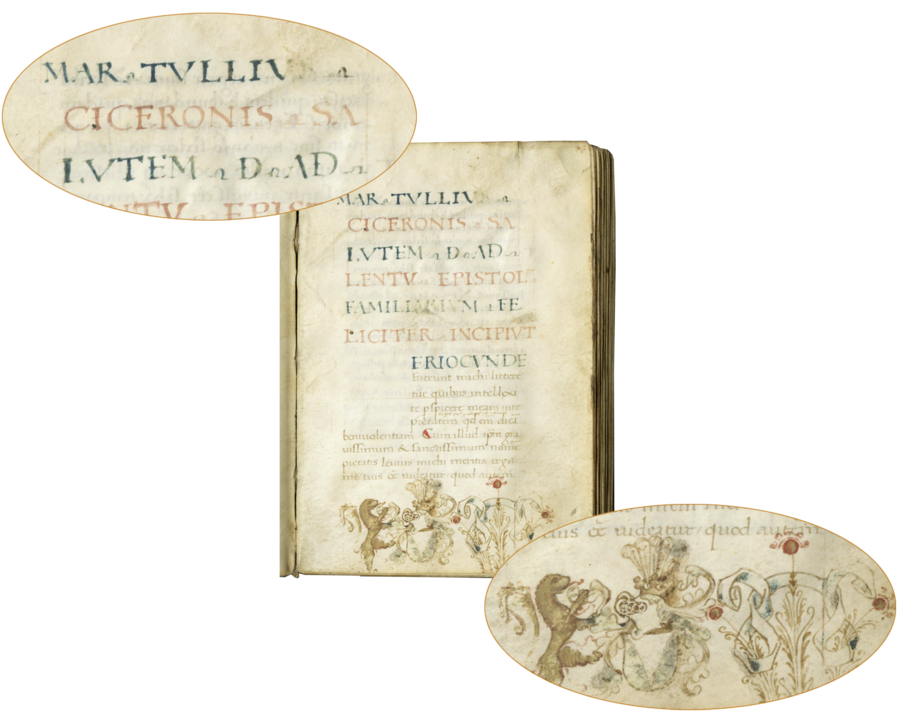 Opening folio of TM 914, Cicero, Letter to Friends, with the coat of arms of its original owners.
We update the Text Manuscripts site twice a year, in the Autumn and in the Spring (usually in September and March); we hope you'll visit the site then, and indeed, throughout the year.
You can now receive periodic blog post updates by submitting your email up above in "Follow Us."